Decorative Polymer Concrete
Protects and Seals Pool Deck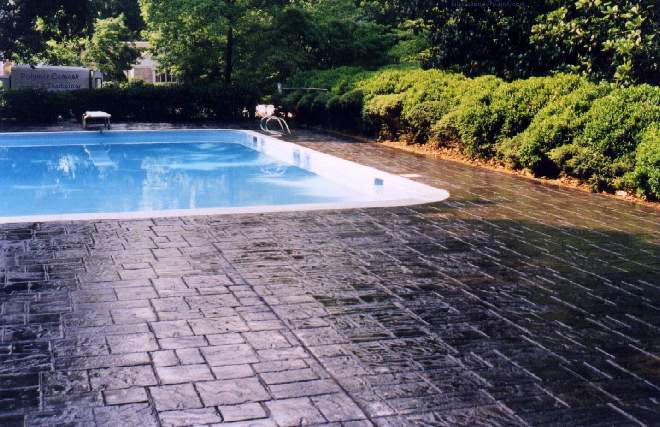 This deck was created by using ASA 603 CEP with Sand and cement. After troweling smooth the polymer concrete was stamped with a rubber stamp. Upon cure the polymer cement was acid washed to generate the slate color. It was finally sealed with 2 coats of NuKlear.
ASA 603 CEP is perfect for sealing and repairing
cement floors, tank bottoms, steps, sidewalks or any other concrete surface.
LikeNu is the cement coating you apply like paint.
Please CONTACT us for additional information or price quotation.

WonderChem Navigation Center
| Page Navigator | Site Search |
| --- | --- |
| | |

Contact the
©WonderChem 2002- 2020